Setting the list price of your home can be confusing and, at times, frustrating. You certainly don't want to under value your home and over pricing can leave you holding onto your house long after the listing expires. While hitting the sweet spot with regard to value can be challenging, the simple rule of thumb is to price within 3 percent of the fair market value.

Before setting off to scour the internet, you should first understand exactly what the fair market value means: The fair market value of a home is that value which a knowledgeable and willing buyer would pay.

Armed with that information you can see that pricing a home is not an exact science and involves an understanding of current market conditions and great marketing.

Here are three tips that can help you hit the right sales price for your home:


Research
Nailing down the fair market value in your area will require research of the most recently sold homes in your area. The search should include: those homes which that have similar architectural style, sold within a one mile radius of your home and are within the same school district, have similar living square footage and same bedroom/bathroom count.Using Zillow and Trulia for research is a perfectly acceptable way to get a good idea of what your neighborhood is doing in terms of sales. However, understand these types of automated tools only give you an idea of value, it is by no means an exact measure of home values.
Get a Comparative Market Analysis
For a nominal fee, an agent can provide you with a comparative market analysis (CMA) that will give you a good indication of your home's value. You'll want the services of a real estate agent that is actively listing and selling homes in your neighborhood – they are experts in your market.Also, talk with other real estate agents in your area and let them know your home is on the market. Invite them to make appointments for showings – especially those who specialize in your neighborhood.
Order an Appraisal
While your appraisal cannot be used for your buyer's purchase, the report will offer a solid value with the most accurate comparable homes. Hiring an appraiser can be tricky so be sure the appraiser is familiar with the market – you'll want the most accurate value.
Setting the price can be challenging, an over-priced home can sit on the market far too long and an underpriced home can cheat you out of equity. The bottom line, become an educated seller and once you're ready to list, be prepared with material for your potential buyers. Remember, a knowledgeable buyer is a more willing buyer.

If you are in the market to buy or sell a home, Contact Me today!

FREE! Find out what your home is worth today!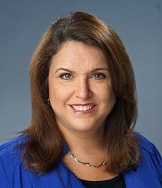 Lisa Biddle Realty Group

Assoc. Broker, ABR, GRI, SRS

972-333-0301

[email protected]

www.LisaBiddle.com